Posted on
November 9, 2009

by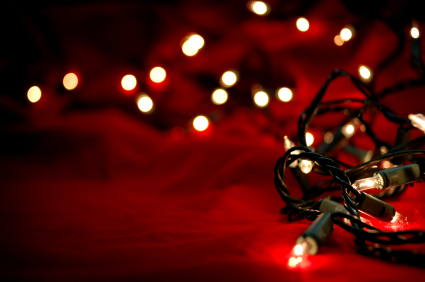 Even though I no longer own my own home anymore, I love thumbing through the Home Depot specials in the Sunday paper and online, and on Sunday I found a very awesome green offer from the HD.
From now through Sunday, if you take up to five new or used strands of incandescent Christmas lights to the Home Depot (yes, there's no denying that the Christmas retail season is upon us), you can get $3 off the purchase of a strand of LED lights. LED lights use 80% less energy than the standard lights and last up to 10 times longer, which means they're a far better way to put some twinkle into your holiday season. They also get the Energy Star seal of approval. They also tend to be a little sturdier than the old-school strands.
According to the HD website, the light bulb coupler (I wish I knew exactly what that was) and the socket plugs are manually clipped from the incandescent strands to start the recycling process, resulting in three byproducts and four raw materials. The byproducts are independently shredded for separation, returning glass, HDPE platics and no-ferrous copper as well as ferrous steel. The prepared separated raw materials are sent to licensed smelters for recasting or remolding.
While we're on the subject of the Home Depot and recycling lights, the HD is one of the few retailers I know that accepts used CFLs for recycling. My biggest beef with making the transition to CFLs was not being able to toss them in the trash because of the potential leaking of the mercury contained inside them. I also had a problem finding a place to recycle the bulbs. The HD started accepting CFLs about a year ago, and now every store should have a receptacle where you can bag your unbroken CFLs and leave them for the HD to take care of. Thumbs up to the HD for being recycling friendly.