Posted on
July 14, 2011

by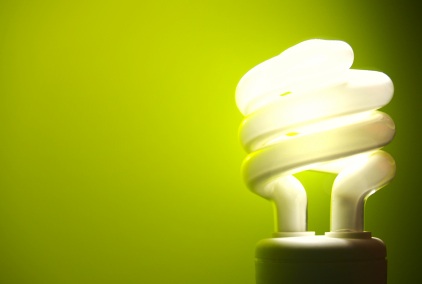 This past Tuesday, you may have heard that the US House of Representatives voted to uphold new standards for light bulb efficiency, set to be enacted next year. If by chance you didn't, it's probably because you're too busy running around town stockpiling every last incandescent bulb you can find before the government sticks it's nose in your business once again to tell you what you can and can't buy. You'll probably store them next to the lawn darts on a shelf above your extra barrels of DDT.
Except the government isn't telling you what you can buy; they're just telling manufacturers they need to do better. In fact, there will still be some incandescents on the market that meet the new standards. But for the most part, the regulations will mean the cheap incandescents that have changed remarkably little since Edison first had his bright idea will be officially pushed aside in favor of much more energy-efficient and longer-lasting fluorescents and LEDs.
But to be sure, the light bulb debate brings up some interesting dilemmas. Some folks gripe about the harsh white glare of the swirly compact fluorescent versus the warm yellowish glow of the good ol' incandescent. I wonder if those people have ever heard of lamp shades and decorative fixtures, or are their homes lit exclusively with bare bulbs? Or if they really want warmth from their lighting, perhaps they should stock up on candles and wood for the fireplace. I hear lit candelabras create wonderful ambience.
In all seriousness, concern over lighting quality is valid. Early CFLs were rather harsh and most took a full minute or longer to reach full brightness. Those early shortcomings, however, have been overcome. We've got an apartment full of CFLs and all of them come on instantly at full power and leave nothing wanting in that hard-to-define warmth department.
Of course the whole point to installing CFLs or their even more miserly and durable alternative, the LED, is to save energy and not have to replace the bulbs as frequently, both of which save money in the long run. At this, they deliver. And a reduction in energy consumption benefits us all in the form of reduced resource consumption and pollution from electricity production. This last point, to me, is the key. The burning of fossil fuels for power generation is detrimental to the health of people and the environment. So, less energy consumption = less carbon emissions = better for everyone.
And so the government sets standards that make it easier for all of us to use electricity more efficiently. Is that so wrong?
Umm, actually… maybe. Didn't I already buy a sackful of CFLs for all of the above reasons without the government taking away the alternatives? Haven't a lot of us? And don't CFLs come with their own set of issues, like the fact that they contain mercury, a dangerous toxin? As long as we're laying down the law, why don't we just ban everything except LEDs, which seem to be where bulb technology is going anyway? I hate to throw the right-wingers and libertarians too tasty a bone (and I'm sure they maintain a safe distance from this blog,) but won't the free market sort this out for us without government intervention?
I don't know. This is the sort of law I certainly don't oppose, but I can see the other side, and I'm not sure I disagree. Ultimately, I think we're all going to buy the best bulbs available, all things considered, whether the law tells us to or not. I never once got impaled by a lawn dart, despite some really irresponsible behind-the-back and no-look tosses. But lawn darts are boring anyway. Thanks, Big Brother.