Posted on
September 28, 2011

by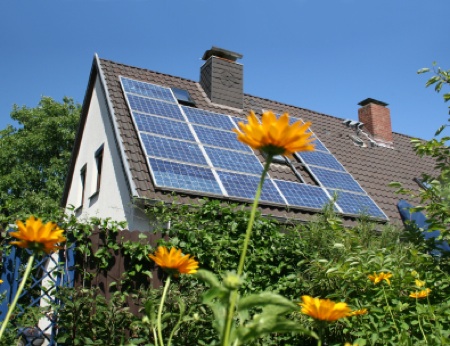 Sometimes I think we're moving toward a world where everything is run by either Google or Apple. That doesn't sound so terrible to me, provided both companies remain ethical, but here's something that doesn't dispel that thought: Google is getting into the solar panel business. 
Solar power is still too expensive up front for most people, but Google — and many other businesses, if you know where to look — is offering a way for people to take advantage of solar energy with little cost up front. Google, along with San Francisco's Clean Power Finance, is providing $75 million to fund residential solar energy systems around the country. Basically, the program will put a $30,000 solar panel system on 3,000 residences at little or no cost to the home owner. The lucky participants will pay a monthly fee that is equal to or less than what they currently pay to their monthly power bill, but all the power to their homes will be provided by the solar panels.
Google wins in two ways: It gets the monthly fees from home owners, and it gets federal and state renewable energy subsidies.
Solar power is an industry that's really growing, which is a great thing. As Greenists, we want to minimize our reliance on coal and oil for our power. Neither is a renewable resource, and the ways we obtain both of them are objectionable, to put it mildly. (Remember that BP oil spill last year? Have you seen what mountaintop removal does to landscapes? We don't like that kind of thing.) So anything that makes renewable energy more accessible to the average citizen is A-OK in my book.
If you're interested in going solar in your home, check around to see if there are any deals. There are a lot of startup solar companies out there, and many of them are willing to work out a financing plan that allows home owners to go solar without coughing up tens of thousands of dollars up front.
If you do it, let us know! We'd love to hear from you.