Posted on
August 25, 2010

by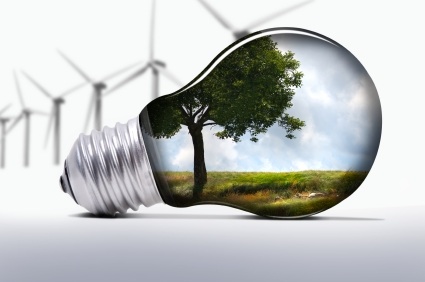 How do you save energy around your house? Hopefully you at least turn off the lights when you leave a room and throw on a sweater instead of cranking up the heat when it's cold outside. But what do we really know about energy consumption? Results from a study conducted by researchers at Columbia University, Ohio State University, and Carnegie Mellon University have appeared in several media outlets recently, and the data suggest that people, even green-minded people like us, may not know as much about energy conservation as we think.
Why? Well, in the study, participants were asked an open-ended question worded thusly: "In your opinion, what is the most effective thing that you could do to conserve energy in your life?" According to the results, a significant number of people responded that they turn off the lights and unplug appliances. In other words, they'd rather reduce usage than buy new bulbs or invest in energy-efficient appliances, both of which would use far less energy than continuing to use older bulbs or appliances, even if you cut down on use. In the media, these results are often framed to suggest that Americans don't have any concept of what energy efficiency is, and clearly we've been misinformed about the best ways to cut down on our consumption.
I have a few issues with this study, though, the most pressing being the question itself. I have a master's degree in communication, and in the many, many surveys I conducted while I was in grad school, I learned that the wording of the question is vital. "In your opinion, what is the most effective thing that you could do to conserve energy in your life?" How would you answer that question? I'm thrown off by the use of the word "could." There are a lot of things I could do around my home to make it more efficient, but that doesn't mean I will, because I can't afford a wind turbine or a complete solar power system. But then the question includes the phrase "in your life," which seems to implore a personal response, as in the day-to-day things I do around my home. My point is this: In my home, I turn off lights rather than running out to buy an Energy Star refrigerator. That doesn't mean I don't understand the energy savings that come along with said refrigerator. I believe the question is ambiguous, and since it's open-ended, the responses probably varied wildly. It's no wonder we appear to be confused.
Another issue I have with this study is that it doesn't take into account the energy usage associated with buying something new. Yes, a washer and dryer made this year are certainly more efficient than the 20-year-old ones you're using now, but a new washer and dryer must be manufactured, tested, packaged, shipped, and installed in your house, plus the old ones must be removed and disposed of. How much energy is consumed in that process? I'm sure it's still saving energy in the long run, but there's a reason that buying new things, even eco-friendly products, is not green unless they're absolutely necessary. In other words, hang on to your old washer and drier until they kick the bucket, then go out and buy your new, energy-efficient appliances.
Essentially, I'm taking issue with the sensationalistic headline that we're "delusional" when it comes to energy savings. Most of us know what products are efficient, we just don't have the means to include them in our lifestyles just yet. Maybe we will one day, but for now, give us a little credit.
What do you think of this study? Do you have a good grasp on the best ways to save energy around your house? Do you think other people do?