Posted on
December 1, 2008

by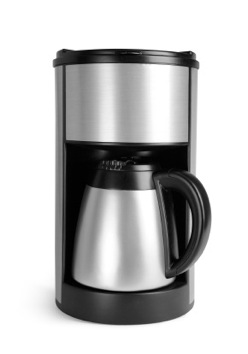 I was chatting with a good friend yesterday.  She mentioned that there was a major house fire in the house next door to hers.  The cause?  A malfuntioning coffee pot.  It hadn't been left on, but it was still plugged in.
A friend of her family works for the fire department and mentioned that coffee makers that are turned off but still plugged in are often the cause of home fires.
We know we're supposed to unplug appliances and chargers when we're not using them to save energy, but taking an extra 10 seconds to unplug your coffee pot could save your home too.
Of course hearing something from a friend of a friend is not direct information, but better to be safe than sorry, right? And if you do a google search of coffee maker fire, you'll get more than enough reports to convince you to pull the plug when you've finished the pot.  Nothing about a house fire is eco-friendly, and the results are devastating.  Plus, do you really need to use electricity to keep the clock on your coffee maker running all day?
Also, if you have a Kenmore brand coffee maker, you'll want to review this recall.