Posted on
October 13, 2010

by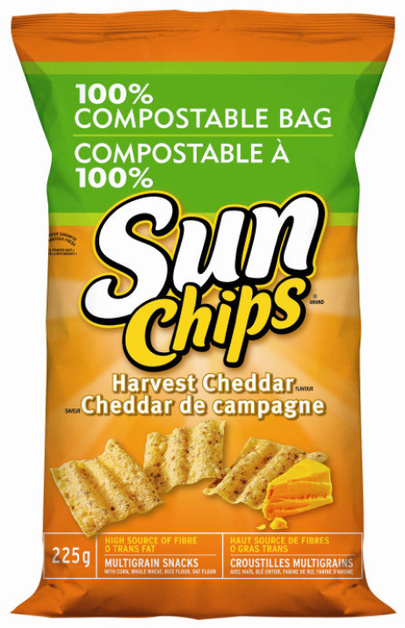 I remember the day I first saw that SunChips were offered in compostable bags. I was thrilled. I love SunChips, and I love composting! Two of my favorite things in one neat package, and I didn't have to feel guilty about using a plastic bag that will sit in a landfill for all eternity! So I bought a bag, took it home, and prepared to open the bag and enjoy some delicious … my, but that bag is a bit loud, isn't it? Huh.
And you know what I did next? Nothing. Nothing at all. I enjoyed my SunChips in their noisy bag, and I bought many more bags afterwards, because not only do I like SunChips, but I felt good about supporting a company that took the time and effort to develop a bag that doesn't litter our planet.
Fast-forward to last week, when I read that SunChips will be cutting way back on the biodegradable bags … because a few too many people had complained to the company about them being too noisy. I was appalled. Since when does a minor annoyance caused by a chip bag, of all things, trump the well-being of our planet? I realize that a lot of people aren't as green-minded as those of us at The Greenists and our readers, but COME ON, PEOPLE. That is ridiculous.
So I decided to take action. If Frito-Lay (which owns SunChips) could be swayed by people complaining about them, what can happen if enough of us come out in support of compostable bags? Can we convince the company to come back to their commitment to the environment? I think we can.
With that in mind, I hereby declare that The Greenists are leading a charge to Save the SunChips Bag! Join us, won't you? Here's what you can do:
1. Sign our petition to Save the SunChips Bag!
2. Join the cause on Facebook!
The more people we get to support this, the better chance we have to make a difference! Don't let a few whiny people who can't handle a little chip bag noise adversely affect our planet. Join The Greenists and stand up for biodegradable bags! We can do it!