Posted on
April 11, 2012

by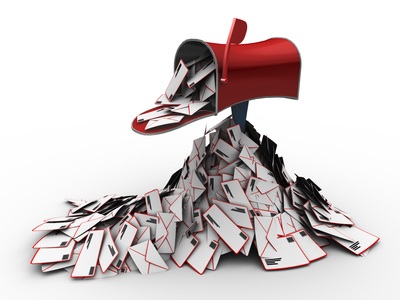 Image credit: http://evainathens.blogspot.com/
I don't know about you, but at my home, we get a lot of junk mail. Sale papers, catalogs for stores I don't shop, letters asking for donations, and the worst offenders — credit card companies — clog my mailbox on a near-daily basis. Each U.S. household receives close to 1,000 pieces of direct mail a year; 44% of it is never opened and 62% of it is not recycled. That equals 10 billion pounds of solid waste annually.
While I toss all my unwanted mail into the recycling bin, I'd much prefer not to get it in the first place. Wouldn't it be great if you could get yourself on a no-junk-mail list, kind of like the no-call list that prevents telemarketers from calling you?  
Turns out, that very thing exists. Catalog Choice is a free service that lets you opt out of catalogs, coupons, credit card offers, phone books, circulars, and more. It's a simple three-step process:
1. Make a list of which companies send you the most junk mail. For me, it's a certain bank that will remain nameless, but it's a bank I have never used and will never use. (I've heard horror stories.)
2. Create an account at Catalog Choice (it's free) and register your opt-outs. Just search for the company and indicate you don't want their mail anymore. You can also enter your Zip code to get delisted from phone books.
3. Catalog Choice will take it from there — they'll remove your name and address from those mailing lists.
Voila — you've simplified your life and done something good for the environment. According to its site, Catalog Choice has saved more than 750,000 trees, more than 300 million pounds of greenhouse gas from the atmosphere, more than 112 million pounds of solid waste from landfills, and more than 700 million gallons of water.
Have you ever used Catalog Choice? Did your junk mail stop?