Posted on
May 12, 2010

by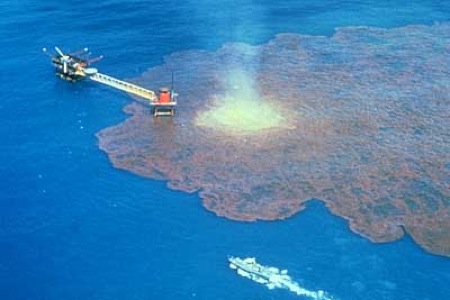 Image credit: zianet.com
Disgusted. Discouraged. Sick to my stomach. Helpless. These are just some of the words that describe how I feel every time I hear about the hundreds of thousands of gallons of oil being spewed into the Gulf of Mexico every day. By far, the worst of these is the feeling of helplessness. Most of us can't personally do anything to get all that oil out of the ocean, so what can we do? I don't know about you, but I don't like feeling helpless. So I went researching for ways to help.
In a perfect world, I could recommend a way to plug the oil leak and prevent any future spills. (Actually, in a perfect world, there would have been no oil spill in the first place, so scratch that.) But this is far from a perfect world, so unless you are one of the people actively trying to plug this leak, the best way you can help is to lend your time and/or money to the animals that are threatened by this disaster.
The National Wildlife Federation is coordinating volunteer efforts to monitor the coastline for wildlife in distress, and to clean up those already affected by the oil. If you have some spare time and live near the Gulf, your efforts would be appreciated.
Money helps, too. Text "WILDLIFE" to 20222 to donate $10 to wildlife cleanup efforts. Spread the word to your family and friends through e-mail, Facebook, Twitter, or good, old-fashioned word of mouth. You can also make an online donation here.
Make your voice heard. You may think your elected officials don't hear you, but they do. Write to your senator to let him/her know how outraged you are over this spill. Encourage them to support legislation for cleaner, safer energy sources. (Does this make Cape Wind seem like a better idea to you? Mention that.)
None of these things will make our ocean pristine again, but it's better than doing nothing. And of course, the less oil we consume, the less likely this is to happen again. Walk or bike places instead of driving whenever possible. Stay away from plastic. These may seem like small things, but they add up to a big difference. Be a part of the solution.