Posted on
February 25, 2009

by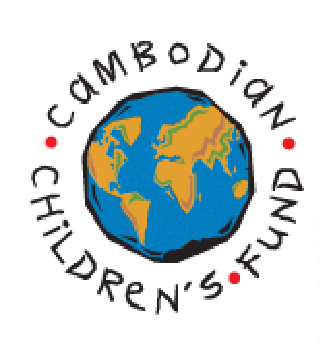 I've been wanting to fill you in on my friend Neil's latest project, and also wanted to do a Neil's Cambodia Challenge wrap up.  So check out Neil's post below, and the tip of the day.
This past Sunday, there was a talk about the trip to Cambodia. It was to be given at a yoga studio in Brooklyn, and over a dozen people had come to hear about the fundraising challenge and the trip. There was a reporter there from a yoga magazine, and some people had even brought food to contribute to a potluck once the slideshow was over. I was pleased that all of these people had come out on Oscar night to hear about fundraising, which had been such an important campaign for me over the course of 2008.
The thing, though, was that I wasn't the one giving the talk.
Indeed, the talk was to be given by a friend of mine, who had in fact raised $20,000 for the Cambodian Children's Fund and had just returned from Cambodia two days prior. I had done a number of different things to raise money myself, including having a dance party and putting out collection baskets at many yoga studios throughout NYC. Because I raised only a bit over $5,000, I didn't succeed in meeting the challenge.
Let us re-visit the language of that last sentence: Because I raised only a bit over $5,000, I didn't succeed in meeting the challenge.
The Cambodian Children's Fund was created to rescue children that live in tents among piles of rubbish in a large garbage dump. Their parents, if they can find any work at all, are likely to not make any more than $.33 a day. The intention behind the fundraising challenge I accepted a year ago was to raise $20,000 for this organization, but the intention behind my participation was to do whatever I could to help out these kids. The truth was that even raising $100 would be enough to provide food, shelter, medicine, clothing, and an education for a child for an entire month.
I contributed the money I raised to my friend and two other people in meeting their challenges, all of whom ultimately raised the full amount. One of them even attributed my contribution to being a catalyst for raising the rest, as other people got on board to support her once they realized that her momentum was picking up. These success stories are a great goodness, and I'm pleased to have had an impact. Ultimately, though, the work was about trying to help a few kids to find their way out of extreme poverty, and if their parents are only making $.33 a day, then $5,000 was enough to do that—and then some.
My gratitude goes out to Allie and everyone who expressed their interest and their support in working towards this goal. Accepting this challenge helped me to realize how little it takes to add some love to this world, and receiving the support that I did helped me to realize how much love is already there.