Posted on
February 10, 2011

by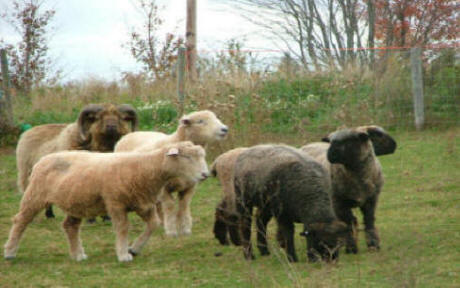 Image from Fibrepalooza
In December a question came in from Kathleen asking "I'd like your input about yarns. What types of yarns should I be looking for other than merino, and how do I know if the dyes are environmentally friendly?"
Being the resident knitter here at The Greenists, Allie passed the question onto me. It required me to do some research on the subject because, despite being a knitter, I'm still green but not yet green.
The short answer to the question is pretty similar to the answer to most green questions: go local. Using locally sourced yarn, from local sheep, alpacas, etc supports local farmers. But I wanted a more complete answer than "go local" so I did some research.
First, I logged into my Ravelry* and posted the question to the GreenCraft group. I got some great answers including
Alpacaholic
"There are other green fibers such as mohair, llama and alpaca. A good place to look would be local farms that raise and process their own fiber. Or have their fiber processed for them at a Mini Mill. Most of the mills use biodegradable soaps. Ask the dyer what kinds of dyes they use. Some are more environmentally friendly than others."
fibrillaria
"Fibers that can be composted are a must…As far as the dye used for yarns, this is a tricky one. Even naturally dyed yarns do not state the dye used. When in doubt, go the natural colored route!"
dafsum:
"I personally think Hemp tops the list of greenest yarn there is. In the growing stage: it nets fertilizer back to the ground, the roots aerate the soil, Hemp Horizons quotes studies that say it reduces common crop pests in future crops. As a yarn/fabric its durable and long lasting. I wish it was less restricted to grow, hmmm and warmer."
Regarding sustainable dyes, there are many ways to obtain them. You can buy them or make them yourself. I remember reading a post from a NH spinner a few years back (sorry, don't remember the blog or the authors name) about how she wanted to dye yarn she spun green so she used avocado skins. The authoress stated she wouldn't do it again, not in the winter anyway, when the house was all closed up. The smell, she said, lingered for days but the avocados gave the yarn a lovely green color.
As I googled around looking for more answers I found fiber CSAs are cropping up all over the nation. This is a great idea since I'm a huge fan of food CSAs. Supporting local farmers and local mills. What can be better? To find a CSA look at Local Harvest's website or ask your local farmers if they are interested in creating a CSF (community supported fiber). Though a few months old, this post lists a few CSFs found online.
If you're already involved with a CSF let us know in the comments about how it works and if you're pleased with the yarns you get.
*I'm h0wlinghill (the "o" is a zero).