Posted on
May 28, 2012

by

It's Neutrogena Naturals week on The Greenists! We'll be publishing reviews of different products from Neutrogena's new natural skincare line each day this week. Product samples were provided to us free of charge, but all opinions are our own.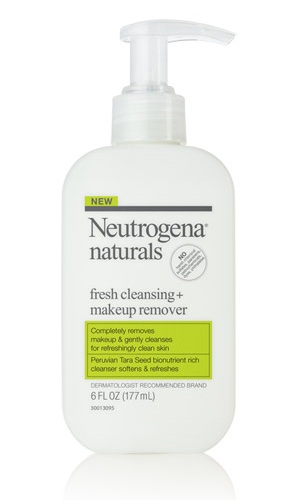 I've always liked Neutrogena's products, so when The Greenists were asked to try something from the new Neutrogena Naturals line, I was happy to oblige. I chose the Fresh Cleansing + Makeup Remover, which is supposed to clean skin and remove makeup gently, using natural, plant-derived ingredients.
Like all of the products in the Neutrogena Naturals line, this cleanser is free of chemical sulfates, parabens, petrochemicals, dyes, and phthalates. On average, the products are 94% natural (the cleanser + makeup remover is listed as 86% naturally derived, to be specific); they're not tested on animals; and they come packaged in bottles made from up to 50% post-consumer recycled content. In conjunction with developing this line, Neutrogena has partnered with The Nature Conservancy, a global organization dedicated to protecting natural sources of clean water, and the Forest Stewardship Council, a non-profit that promotes responsible management of the world's forests. They even house the Neutrogena Naturals website on a solar- and wind-powered server that keeps the site running completely off the grid.
But none of that would be particularly important if the products weren't any good, right? Luckily, this one is! I have never heard of Peruvian Tara seed bionutrients, but apparently Neutrogena is right that adding them to a cleanser helps clean my skin while also making it feel soft and moisturized. (This is one of those cleansers that tempts me to be lazy and skip the face cream afterward, because my face doesn't feel at all dry and tight after I wash it.) And though I was dubious about the "makeup remover" part of the name, it turns out it's totally valid. I hate removing mascara so much that I actually contemplate, before a date or other social engagement, whether the event is mascara-worthy or not. Just as annoying as dashed hopes after a bad date is the realization that I bothered with mascara for nothing and now have to remove it. When I skip the "real" eye makeup remover and go straight for the face soap, I end up leaving black smudges all over my towel and leaving at least half the gunk still caked in my eyelashes through my next shower. But when I washed my mascaraed face with this new Neutrogena cleanser + makeup remover, look what happened! No smudges whatsoever! And my lashes felt clean, too! Yippee!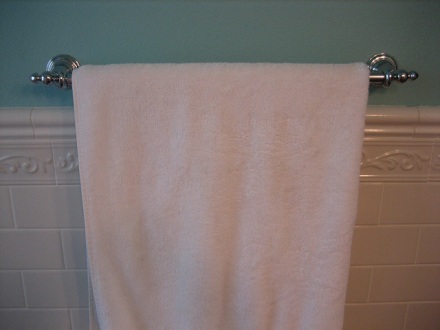 Frankly, my only complaint about Neutrogena Naturals Fresh Cleansing + Makeup Remover is the strange lack of parallel structure in the name. It's a verb and a noun? Cleansing and remover? They couldn't have just called it Cleanser + Makeup Remover? I'm nitpicking, but it's what I do, apparently. And now that I've done it, you will remember that name when you look for it in the store. Which you should, because I do like this stuff, grammatical foibles aside. So I suppose the maddening name has served a purpose after all. Well played, Neutrogena. Well played.
Come back tomorrow and every day this week for reviews of four more (perfectly reasonably named) products from the Neutrogena Naturals line.