Posted on
September 17, 2007

by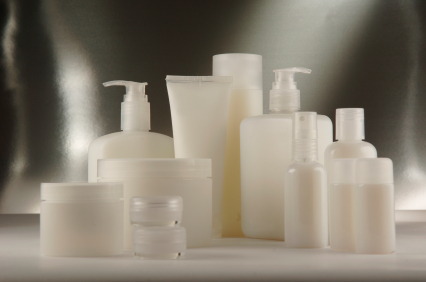 Take a look at the ingredients in your favorite hand lotion, conditioner, soap, cosmetics and mouthwash. Do the ingredients list methylparaben, ethylparaben, propylparaben, or butylparaben? You may also see isobutyl-, isopropyl-, or benzylparaben on the list, but those are less commonly used ingredients.
Parabens are used as preservatives to inhibit mold and bacteria growth. This may sound like good thing, but there's a lot of controversy about the use of parabens in personal care products. Here's why.

Parabens fall into the xenoestrogen catagory. Xenoestrogens are synthetic substances that mimic or enhance natural estrogens. While the amount of methylparaben in your favorite hand lotion is probably miniscule, there is a cumulative exposure to parabens and other xenoestrogens when you consider the broad spectrum of products you use on a daily basis.
Some studies show that conditions increasing the amount of natural estrogen in the body, like obesity, late menopause, and not having children, also increases the risk of getting breast cancer. While xenoestrogens have not yet been connected to breast cancer directly, there may still be cause for concern.
According to the Breast Cancer Fund:
A 2004 UK study detected traces of five parabens in the breast cancer tumors of 19 out of 20 women studied (4). This small study does not prove a causal relationship between parabens and breast cancer, but it is important because it detected the presence of intact parabens — unaltered by the body's metabolism — an indication of the chemicals' ability to penetrate skin and remain in breast tissue.
Even though parabens were found in breast cancer tumors, since there is no proof that parabens cause breast cancer tumors, many companies, and even the FDA do not believe that the use of parabens in personal care products is an issue at this point.
The FDA's official statement on the use of parabens is as follows:
FDA believes that at the present time there is no reason for consumers to be concerned about the use of cosmetics containing parabens. However, the agency will continue to evaluate new data in this area. If FDA determines that a health hazard exists, the agency will advise the industry and the public, and will consider its legal options under the authority of the FD&C Act in protecting the health and welfare of consumers.
The American Cancer Society believes that further testing is needed to determine if there is a link between breast cancer and parabens. The Breast Cancer Fund calls for an individual and collective "precautionary" approach to paraben use.
Even though the cancer link has yet to be proven, parabens can also be a skin irritant. Cumulative use of parabens may also contribute to weight gain.
There are a lot of wonderful paraben-free products on the market. Personally, I feel that no hand lotion is so great that I'm willing to risk my health with exposure to substances that need further testing before they can be considered 100% safe.
Ultimately, it's important to be informed about your purchases and feel comfortable with the products you use on a daily basis. Read articles about parabens from many sources. Look at the labels of the products you use. See how many contain parabens, and think about whether you're comfortable with that level of exposure.