Posted on
August 23, 2007

by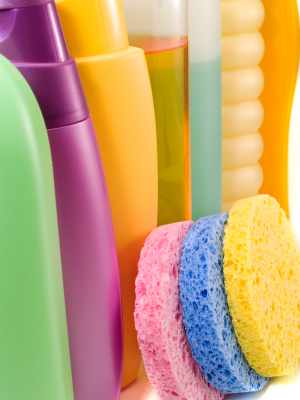 About a month ago, I attempted to give up shampoo in favor of baking soda and apple cider vinegar, but I wasn't impressed with the results.  A few weeks ago I read about going "no poo" by using conditioner only, so I tested it out. 
The theory is that most conditioners contain mild surfactants that will remove dirt and oil gently when you rub them through your hair.  When harsher detergents found in shampoo are used, they strip natural oils from the scalp.  This encourages the scalp to produce more oil, which is why hair gets greasy when it isn't washed.
I was skeptical, but I figured I'd give it a try.
After a week of using only conditioner, my hair was soft, tangle-free, and not the least bit greasy, even when I skipped a day of washing my hair.   I'll still probably wash my hair with shampoo once a week, but I like this version of going no poo so much, that I plan to keep it up.
To use conditioner only, gently work it through your hair as you would shampoo.  Rinse, and then apply again and leave in for a minute, rinsing with cool water.  I like to use a wide tooth comb to distribute the conditioner through my hair and get the tangles out.
If you decide to give it a try, let me know how it works out!