Posted on
May 8, 2008

by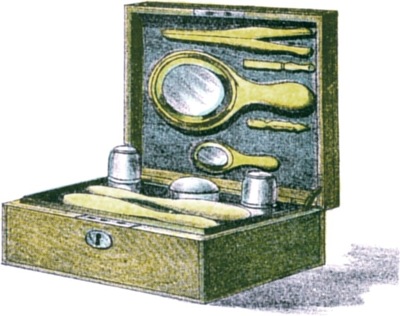 A few weeks ago we talked about deodorant. Lots of people feel let down by natural deodorants, but the health risks associated with antiperspirants make it hard to feel okay about using them. Since our discussion, I've been trying something new, and it's been working wonderfully.  Gray Matters just blogged about natural deodorants not working well enough, and it reminded me to write a post about it.
Yup, it's me and my baking soda again. Since I wash my face with baking soda, I keep a mug full of it on the bathroom counter.  I remember reading that Fake Plastic Fish uses baking soda as deodorant.  Life Less Plastic does too.  And since it was right there on the counter, I decided I'd give it a try.
My friend, Sarah, sent me some awesome essential oil spray for my birthday.  It's a blend of bergamot,  lavender, and ylang ylang and it smells like heaven.  I'd been using it as a body spray, but instead of using water to get the baking soda to stick, I've been spraying my armpits, and then taking a little (like 1/2 a teaspoon) of baking soda and rubbing it into my pit.  Classy, huh?
I like using baking soda better than any other deodorant I've tried.  I haven't had any irritation or issues with getting white lines on my clothes.  My shirts stay drier and I don't get stinky unless I've been running or doing something that would make me sweaty and smelly even if I were wearing commercial antiperspirant (and even then, it's not nearly as bad as it would be if I weren't using baking soda).  Plus, it's dirt cheap and low on packaging.
If your friend Sarah didn't send you heavenly essential oil spray for your birthday, check out these from Erbaviva.   But water works fine too.