Posted on
May 13, 2010

by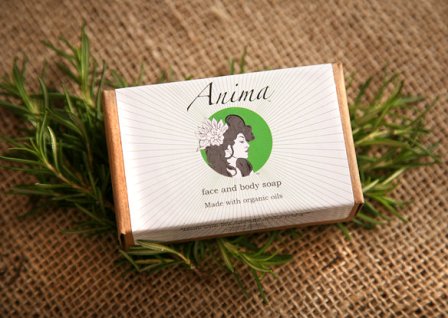 A couple months ago, I was standing in the shower thinking about Greenists post ideas. (Well, more specifically, I was standing in the shower showering, but also thinking of Greenists post ideas, because I am a big fan of multitasking and because we all know lots of good ideas happen in the shower.) And as I lathered up the bar of soap I'd picked up at a recent craft sale, it occurred to me that I should write about what a good idea it is to switch from disposable plastic poufs and bottled shower gel to old school bar soap. I was thinking about how much less packaging bar soap uses and how easy it is to find bar soaps that aren't full of unpronounceable chemicals and how switching to bar soap is just the kind of simple, good idea The Greenists love to focus on. And then I searched the archives and realized… Allie already wrote about that. Of course she did! OK then.
A good tip is always worth repeating, so I decided to mention it anyway, in my Not-Quite-New Year's Resolutions post a while back. And I'm mentioning it again now not because I like to beat a dead horse, but because the good people at Anima Soap sent me some samples of their fine products, and they'd probably like me to tell you about them.
Anima sells handmade soap in two varieties—a grapefruit scented bar and an unscented baby bar. Both are made with organic oils and no chemicals or synthetic substances. There are exactly six ingredients listed on the box (including water), and I recognize all of them.
The word "anima" is Latin for "soul." The company chose that name to convey the fact that it has a soul, a conscience. "So long as [Anima] exists," their web site promises, "it will produce products that put human and ecological values first." As such, it probably comes as no surprise that their certified organic products are never tested on animals, and their simple paper packaging is 95% recycled and recyclable.
But how is the soap itself? I tried both varieties, and I have to say… thumbs up. To a certain degree, soap is soap, but some bar soaps are definitely better than others, and this is a good one. It works up easily into a soft, rich lather, but the bar itself holds up in the shower really well (no slimy, squooshy mess, and no wasted cracked slivers as the bar wears down; it was usable right up until the last tiny remnant dissolved in my hand). And those organic oils must be doing their job, because Anima left my skin feeling soft and moisturized. I even used it on my face (it's billed as a face and body soap, but that doesn't always mean much), fully expecting it to give my cheeks and forehead that dried-out, pulled-tight feeling that most supposedly facial-friendly body soaps cause. But you know what? My face felt fine! Just like when I use a dedicated facial cleanser on it, actually. Who'd have thought? Crazy.
The grapefruit bar has a really light, pleasant scent that's refreshing and citrusy without being cloyingly sweet or overpowering. If you prefer a fragrance-free soap, go with the baby version instead. It's essentially the same formula, but without the scent. (Presumably the baby version is also good for… you know, babies, but I wasn't going to acquire one of those just to properly test drive this stuff.)
Best of all, it's extremely affordable, too. Though they sell in bulk, the per-bar price is only $1.89. That may in fact be one of the best bar soap deals on the web (for equivalent products, that is). If you live in Austin or New York, you can pick Anima up at a few select stores. The rest of us have to order online. I may just be ordering some more myself!