Posted on
June 26, 2012

by

Please welcome today's guest poster, Lauren Bailey.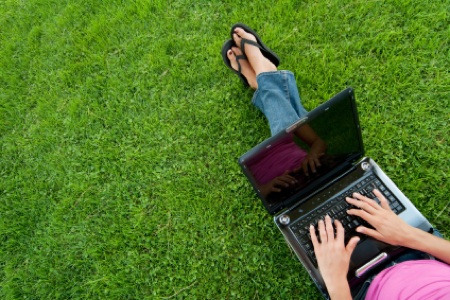 Whether you're about to start your first year of college or are already a jaded senior or master's candidate, there is no better time than the present to make sure you're doing all you can to match your educational goals with your environmental ones. If you care about preserving the environment and are also a student, there are some special things you can do to lower your environmental impact. Check out these tech tools that will help you make your college experience that much greener: 
1. Kindle
Kindles are not just for super readers or people who have more money than they need. Having a Kindle in college can actually save you hundreds every term in textbooks and other required reading materials. By renting or buying e-copies of the titles you need, you can save on the cost of hard copies. A Kindle can also greatly streamline your daily book load, making it easier to do environmentally friendly things like walk and ride your bike.
2. Evernote
College students go through scores of spirals and legal pads every term. Evernote can help save trees and money by allowing students to paperlessly take notes. The app is built for a mobile phone, but it can also be downloaded onto your laptop or tablet. The app also allows you to capture videos and photos of anything you need to look at again for class. You can access them again from any device and share with your friends online.
This app helps reduce energy and save the life of your phone battery. Instead of plugging your phone in to charge and forgetting about it for hours, Green Charging sends out an alert once the phone is fully charged. This way you can save your phone from unnecessary charging, ultimately saving the battery and saving the Earth a bit longer from disposing of it, and saves electricity.
One of the biggest expenses for anyone who commutes to class is going to be the cost of gas. It's also never good for the environment when you're using more gas than you actually need. This app keeps track of your driving habits in real time and will warn you when you accelerate too quickly or do other things that waste fuel.
Lauren Bailey is a freelance blogger who loves writing about education, new technology, lifestyle and health. As an education writer, she works to provide information and advice to online college students and welcomes comments and questions via email at blauren99@gmail.com.