Posted on
September 11, 2009

by

Yesterday morning, Rachel and I shot a Go Green segment for WROC-TV (as you may have guessed from yesterday's post).  The video is up, but I can't imbed it, so you'll have to head over to RochesterHomepage.net to watch.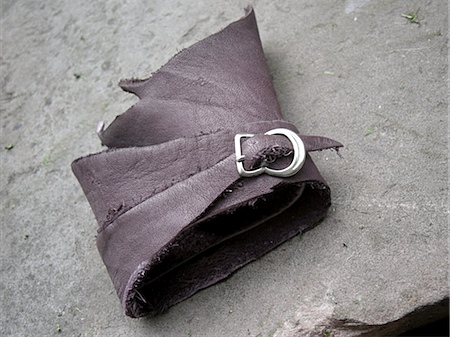 They did a great closeup on Rachel's purple leather cuff.  It's from her Summer 2009 Recycled Leather collection.  You can read more about the collection at Made By Rachel, and if you live in Rochester, you can find the collection at Thread.
While you're over at Rochester Homepage, check out this video about vertical gardening.  It's really cool.  Did you know you can grow eggplant on the side of your house?